ALL forecasts contained on this site,  are based on my analysis and knowledge of various forecast tools, including information contained in NHC products, and are not copies from any other entity.
You may click on the graphics for animations and close in views
Your donation helps keep this site operational.  Funds assist in web hosting, weather software purchases and upgrades, and monthly professional site subscriptions (advanced computer model products for various forecast tools, Severe weather forecasting tools, etc.)
Good evening everyone!
The Tropical Disturbance I have been monitoring in the CATL has persisted for the past 24 hours.  The NHC in Miami has included this wave in the Tropical Weather Outlook, with a LOW (10%) probability for development into a Tropical Cyclone over the next 48 hours through 5 days.
NHC GRAPHICAL TROPICAL WEATHER OUTLOOK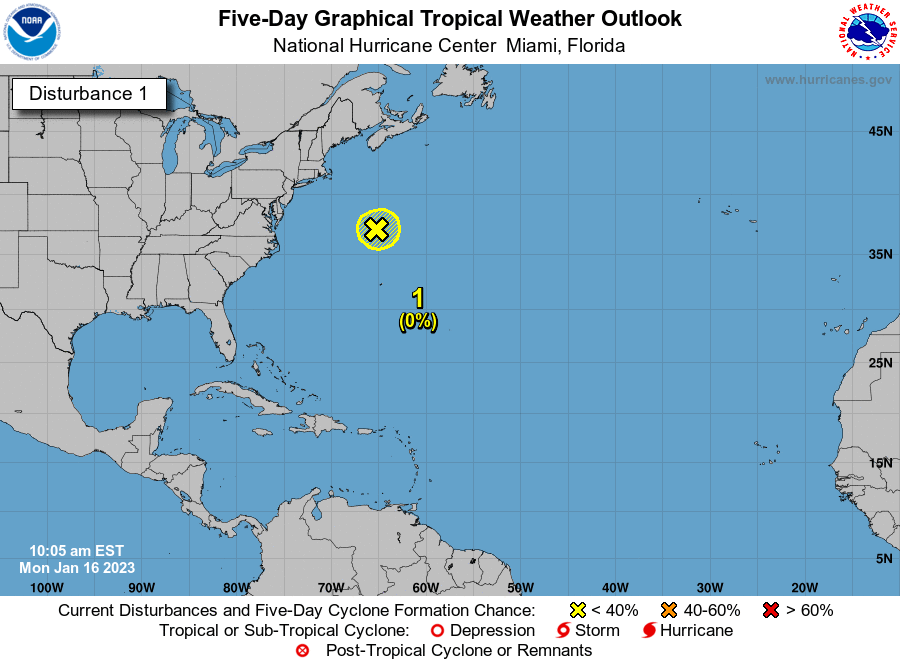 Satellite imagery loops indicate a better organization in cyclonic turning, with the strongest being at around 700 – 500 mb.  An earlier ASCAT pass did indicate some semi-cyclonic turning starting at the surface.  Albeit cyclonic action appears to have consolidated over the day, the lack of convective activity should preclude any further organization.  One of the main inhibiting factors is the presence of dry air north of the system.  The moisture field that was protecting this disturbance, has diminished since yesterday evening, allowing for some dry air to intrude.  The SAL is pretty much creating a negative environment for this system, along with the increased strength of the sub-tropical ridge providing stronger subsidence.
The disturbance is currently moving westward at around 15 – 20 mph, and based on my analysis of the current Forecast Steering Layers maps, I expect this motion to continue for the next 48 – 54 hours.  Thereafter, a more WNW track should occur as the system encounters a weakness in the sub-tropical ridge.
Upper level winds are a little more conducive than they appeared yesterday evening, with an upper level anticyclone centered just NW of the area, with a noted increase in upper level divergence.  This condition in itself is fairly conducive for development, however with the lack of moisture for convection to develop, the only thing that may occur is a tightening in the cyclonic turning in the wind field.  Based on analysis of the 12Z run of the GFS and CMC wind shear forecast maps, upper level winds should remain somewhat favorable during the next 48 – 60 hours.  By 72 hours in the forecast period, upper level winds begin to switch to unfavorable.
CURRENT WIND SHEAR PRODUCT FROM CIMSS

Based on all the forecast parameters I have analyzed, this disturbance should hold together for the next 48 – 60 hours, however any organization or development of convection would be very slow to occur.  Based on the premise of the forecast track, and wind shear forecast, the disturbance should begin to diminish after about 72 hours…provided forecast conditions pan out with no improvement.
Elsewhere, Tropical Storm formation is not expected through the next 5 – 7 days.
Have a blessed evening!
T. F. "STORM" WALSH III
GMCS, USCG (ret)
METEOROLOGIST / HURRICANE SPECIALIST / SEVERE WEATHER SPECIALIST
MEMBER WEST CENTRAL FLORIDA AMS
CoCoRAHS OBSERVER
OFFICIAL SKYWARN SPOTTER (ADVANCED)