Sorry I couldn't get to this earlier…I had many personal commitments today.
The SPC did upgrade the Severe Weather Threat to HIGH this morning, and this designation remains in place, but smaller in size.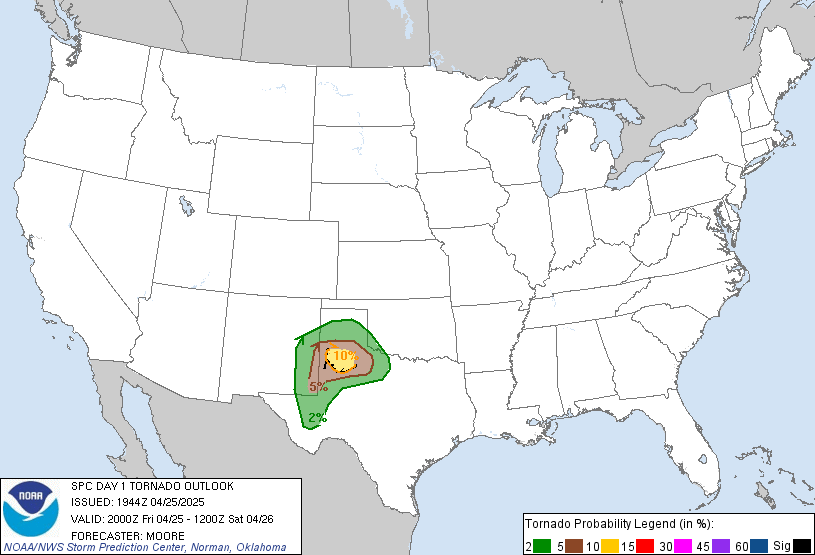 THIS IS A DANGEROUS SITUATION:
STORM PREDICTION CENTER NORMAN OK
0202 PM CST SUN NOV 17 2013
VALID 172000Z – 181200Z …
THERE IS A HIGH RISK OF SVR TSTMS OVER EXTREME EAST CENTRAL IL…INDIANA…SRN LOWER MI…AND WRN OH…
…THERE IS A MDT RISK OF SVR TSTMS SURROUNDING THE HIGH RISK OVER CENTRAL AND SRN LOWER MI…SERN IL…MUCH OF KY…CENTRAL AND ERN OH…AND WRN PARTS OF NY…PA…AND WV…
…THERE IS A SLGT RISK OF SVR TSTMS FROM THE TN VALLEY INTO THE MID ATLANTIC STATES AND WRN NEW ENGLAND…
…SIGNIFICANT SEVERE WEATHER OUTBREAK EXPECTED TO CONTINUE THIS AFTERNOON THROUGH THE EVENING ACROSS PARTS OF THE GREAT LAKES AND OH VALLEY… SEVERE WEATHER SCENARIO IS EVOLVING AS PREDICTED EARLIER WITH A PRIMARY BAND OF SEVERE STORMS EXTENDING FROM WRN LOWER MI SWD TOWARD THE LOWER OH VALLEY. THIS ACTIVITY HAS FEATURED SEVERAL LONG-LIVED TORNADIC SUPERCELLS ACROSS NRN AND CENTRAL IL…WITH OTHER MORE DISCRETE SUPERCELLS FROM SERN MO INTO SRN IL. THE CONVECTIVE MODE APPEARS TO BE TRANSITIONING TOWARD MORE LINEAR STRUCTURES WITH EMBEDDED BOW ECHOES/LEWPS…WHICH MAY HAVE POTENTIAL FOR MESOVORTEX DEVELOPMENT…AS WELL AS OCCASIONAL EMBEDDED SUPERCELL STRUCTURES. THE POTENTIAL FOR TORNADOES /SOME STRONG/ SHOULD CONTINUE INTO THE EVENING…WHILE THE LIKELIHOOD FOR MORE WIDESPREAD DAMAGING WINDS /INCLUDING SIGNIFICANT WIND GUSTS/ IS EXPECTED TO INCREASE ACROSS INDIANA…SRN LOWER MI…AND OH THIS AFTERNOON AND EVENING. THIS WILL OCCUR AS THE SEVERE QLCS BEGINS TO ACCELERATE EWD IN RESPONSE TO A 100+ KT MID-LEVEL JET STREAK MOVING TOWARD THE OH VALLEY. AS THE CONVECTIVE SYSTEM CONTINUES EWD TONIGHT…IT WILL GRADUALLY ENCOUNTER A LESS UNSTABLE ENVIRONMENT AS THE BOUNDARY LAYER COOLS/STABILIZES AFTER DARK. HOWEVER…THE STRENGTH OF THE DYNAMIC FORCING COUPLED WITH VERY STRONG WINDS AT ALL LEVELS IMMEDIATELY ABOVE THE GROUND INDICATES POTENTIAL FOR DAMAGING WIND GUSTS INTO THE OVERNIGHT HOURS IN ASSOCIATION WITH ONE OR MORE RAPIDLY MOVING LOW-TOPPED QLCS/S.
The following maps are linked..click on which you are interested in:
SPC CONVECTIVE WATCHES DISPLAY

SPC MESOSCALE DISCUSSIONS DISPLAY

The recent Storm Reports Map from SPC indicates a preliminary report of 77 Tornadoes thus far from this outbreak.
RESIDENTS IN THE RISK AREAS ARE URGED TO MONITOR NOAA WEATHER RADIO AND LOCAL NWS STATEMENTS FOR ANY NEEDED ACTION.
The broad area of low pressure SE of Bermuda was designated INVEST 98L around 18Z today.  The 18Z information from the ATCF FTP site provided the following information on INVEST 98L:
LOCATED: 25.5N…53.1W
MOVEMENT: NNW 5 MPH
MAX SUSTAINED WINDS: 40 MPH
EST. PRESSURE: 1002 MB / 29.59 IN.
INVEST 98L SATELLITE LOOP IMAGERY

This system has become slightly better organized during the day, and the NHC has given this a MEDIUM (50%) chance of becoming a subtropical cyclone during the next 48 hours, and a HIGH (70%) chance over the next 5 days.

NHC GRAPHICAL TWO

The current flow aloft indicates shear has weakened somewhat over this system, with a semi upper level anticyclone over the area.  The current upper level winds map indicates an excellent outflow channel on the northern side of the INVEST, which is also indicated by the fanning out of the cloud pattern north of the center.
The recent wind shear forecast from the GFS indicates upper level winds may not become entirely conducive, however it does maintain the current upper level pattern over the system for the next few days.

Based on this, and SST's of 25C up to 30N, INVEST 98L has the potential to attain subtropical characteristics over the next 48-72 hours.  Albeit slim, transition to fully tropical cannot be ruled out at this time, however given the forecast upper level pattern, this will be a north sided system as there could remain a lack of substantial outflow in the southern quads.
The INVEST is moving very slowly toward the NNW, and I expect this motion to continue for the next 24-30 hours, before a turn to the NE occurs.  This is based on analysis of the current steering layers maps, valid for 00Z tonight.
Model track guidance has just started, so we are lacking good dynamic model graphics, with the exception of the TVCN shown here.  Based on forecast steering maps, I prefer the middle of the model suite shown, favoring the TVCN.
I will continue to monitor this area for any significant changes.
Have a blessed and safe evening!
T. F. "STORM" WALSH III 
GMCS, USCG (ret) 
METEOROLOGIST / HURRICANE SPECIALIST 
MEMBER WEST CENTRAL FL AMS  
CERTIFIED SKYWARN OFFICIAL STORM SPOTTER (advanced) 
CoCoRaHS OBSERVER