SEVERE WEATHER THREAT: SLIGHT
TROPICAL STORM FORMATION PROBABILITY: NONE
Good evening!
Our first Tropical Wave was initialized on the 12Z Surface Analysis Map from the NHC.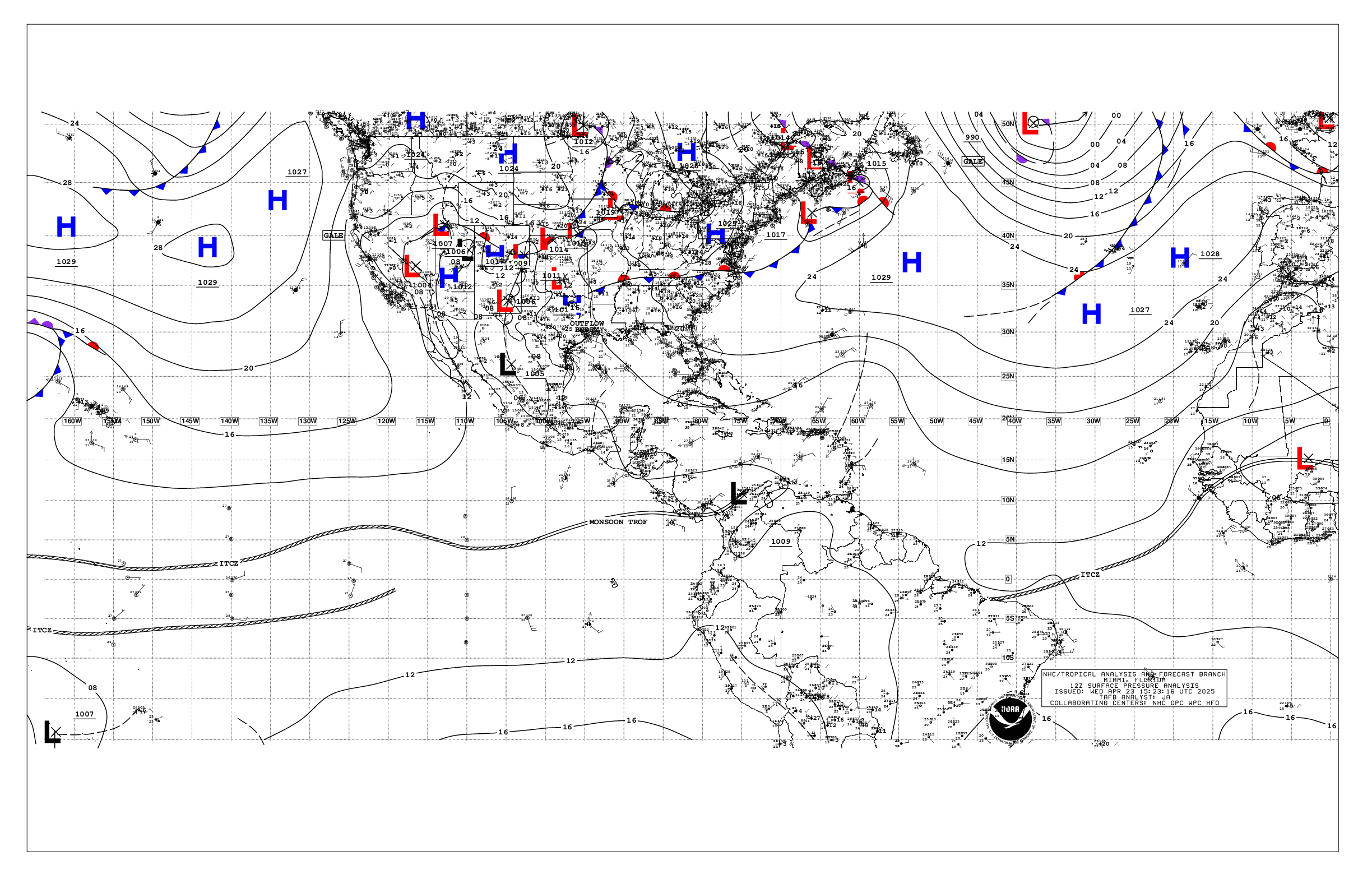 The wave is currently located at approximately 7N;38W.  The wave is moving toward the west at about 10-15 mph.
CENTRAL ATLANTIC SATELLITE LOOP

Wind shear across the basin is still rather brisk, and on the order of 20-30 knots, based on analysis of the shear map from CIMSS.  The Current GFS Wind Shear forecast indicates shear to remain at non conducive levels over the next 72-96 hours.  Based on these parameters, Tropical development is not expected form this wave.
WIND SHEAR AND WIND SHEAR FORECAST

Analysis of Global Models indicate an on/off situation, with the latest run of the GFS and GGEM indicate a surface low off the Eastern Seaboard in about 10-14 days.  Earlier, one of the models suggested a storm crossing from the EPAC toward the SW Caribbean in  about 12-14 days.  I will keep tabs on that as time gets closer.
Elsewhere, Tropical Storm Formation is not expected through the next 96 hours.
T. F. "STORM" WALSH III
GMCS, USCG (ret)
METEOROLOGIST / HURRICANE SPECIALIST
MEMBER WEST CENTRAL FL AMS 
CERTIFIED SKYWARN OFFICIAL STORM SPOTTER (advanced)
CoCoRaHS OBSERVER