Good day everyone!
The Storm Prediction Center has indicated a SLIGHT risk of Severe Thunderstorms  FROM PARTS OF CNTRL AND SRN TX TO THE CNTRL GULF COAST… 
…THERE IS A SLGT RISK OF SVR TSTMS FROM THE UPPER OH VALLEY INTO MID ATLANTIC STATES…
For the tropics, The only model that goes out 384 hours is the long range GFS.  It appears to be coming fairly consistent at indicating the development of a tropical entity near months end.  I will be monitoring the GFS for continued consistency, and evaluating other model solutions once they can reach out far enough in time.  However, one thing I remember from last season, and pretty much through the first half of the season, the GFS had been notoriously accurate at nailing cyclogenesis.
GFS

A majority of the model guidance for the MJO are in agreement of an decent to strong upward motion pulse working around to the WPAC to W. Caribbean by then…even the EWP which has not been that accurate the past few seasons.
MJO FORECAST PRODUCTS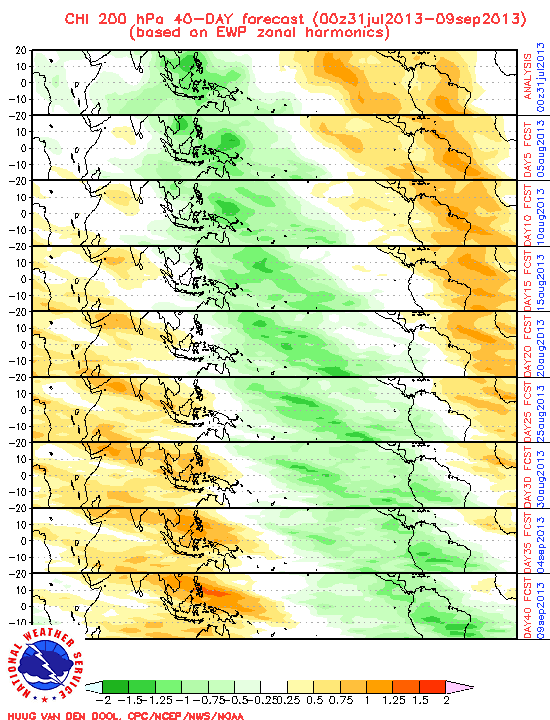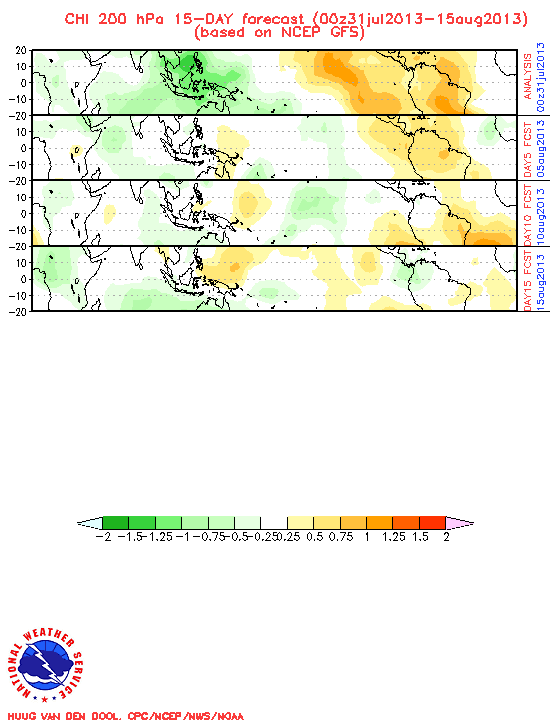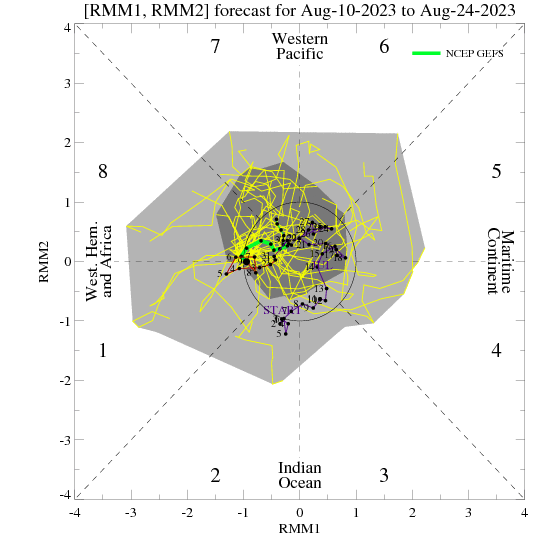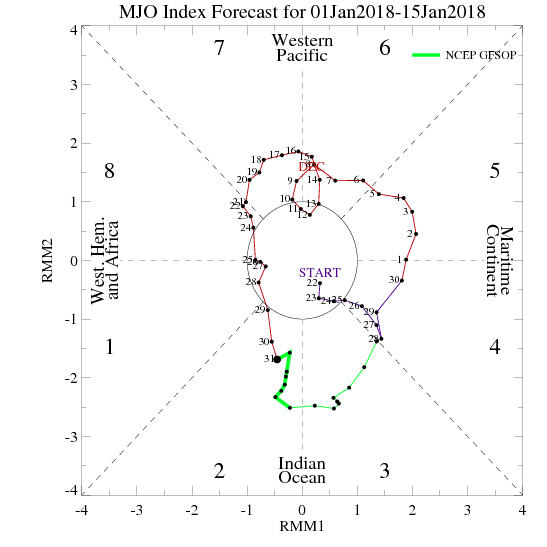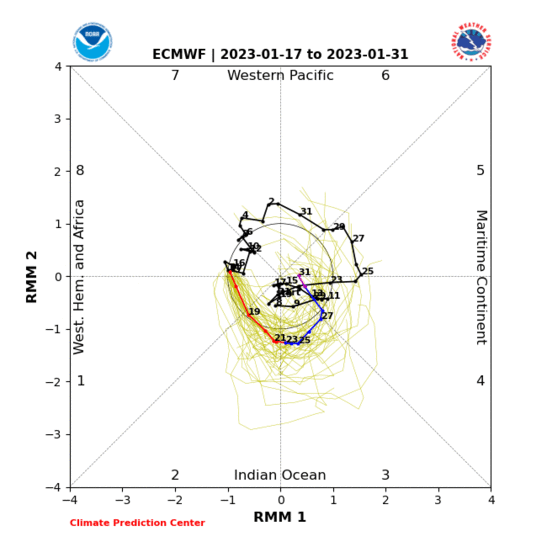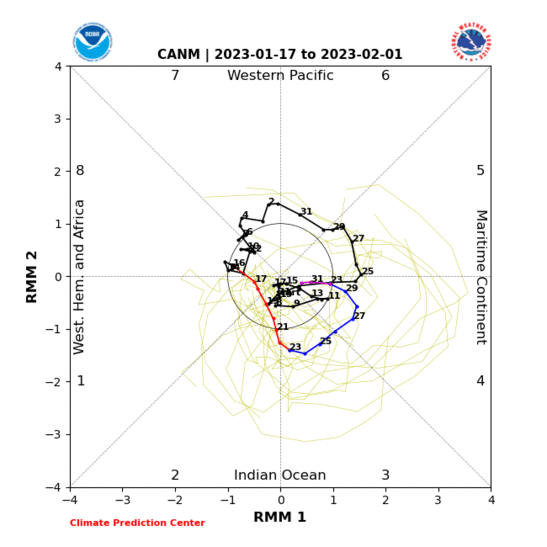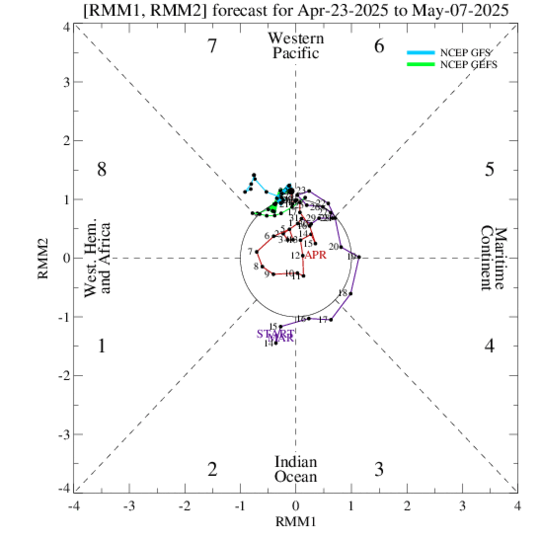 Another couple of items noted…the MDR has continued to slowly warm, despite the NAO being positive with a average A/B high of 1030 mb.  The other parameter to look at is the IOD.  In my research of the IOD, it is to my knowledge that when the IOD is positive, it has a tendency to disrupt the African Monsoon Circulation over and off of west Africa.  The current forecast has been reinforced from the previous, in that a negative IOD should develop for most of the Atlantic Hurricane Season.  This could possibly enhance Cape Verde storms.
SST ANOMALIES

IOD (Indian Ocean Dipole) FORECAST

I will continue to monitor my forecast parameters over the next few days, and will update totals, as well as starting issuance of my daily tropical weather synopsis, seeings the possibility may be nudging  higher for early season mischief, or first week of the season mischief.
Have a blessed day!
T. F. "STORM" WALSH III
GMCS, USCG (ret)
METEOROLOGIST / HURRICANE SPECIALIST
MEMBER WEST CENTRAL FL AMS 
CERTIFIED SKYWARN OFFICIAL STORM SPOTTER (advanced)
CoCoRaHS OBSERVER