4:10 P.M. EDT….SEVERE WEATHER UPDATE…THE SPC HAS REDUCED THE SEVERE RISK TO SLIGHT.  However, there is still a very likely chance of some intense tornadoes still from mid section to the south.
SPC DAY 1 UPDATED CONVECTIVE OUTLOOK and TORNADO PROB.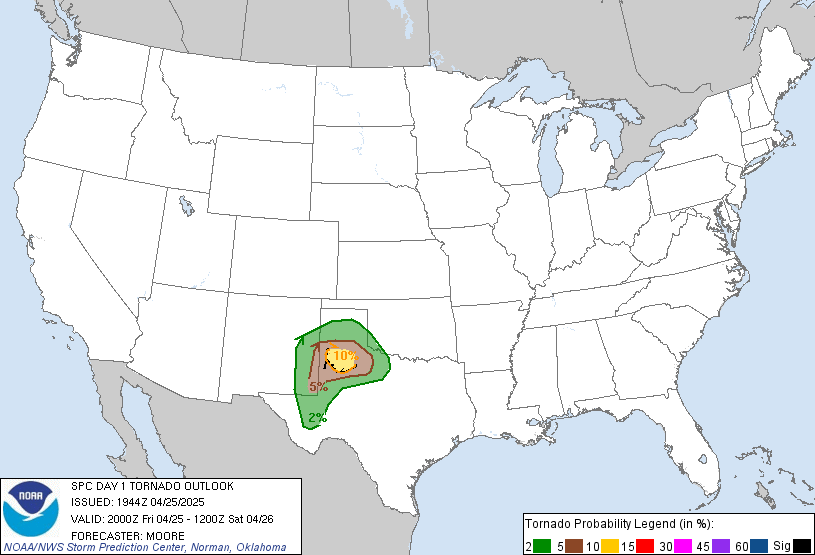 Good day everyone!
The Storm Prediction Center has issued a MODERATE risk of Severe Thunderstorms today INTO THIS EVENING OVER PORTIONS OF SOUTHERN LOWER MI…MUCH OF IND…CENTRAL AND SOUTHERN IL…SOUTHEAST MO…WESTERN KY…WESTERN TN…EASTERN AR…AND NORTHERN MS…
There is a SLIGHT risk of Severe Thunderstorms FROM EAST TX NORTHWARD ACROSS MUCH OF THE MS AND OH VALLEYS…
SPC PUBLIC SEVERE WEATHER OUTLOOK:
http://www.spc.noaa.gov/products/outlook/pwo.html
SPC MESOSCALE DISCUSSIONS DISPLAY

NWS HAZARD AND WARNING DISPLAY

INTELLICAST NWS DOPPLER RADAR

Based on information from the SPC Convective Outlook, and the current PWO, and analysis of F5 DATA Severe Weather software, parameters are trending toward favorable conditions for a significant severe event, with mainly damaging thunderstorm winds, and tornadoes, mainly within the MODERATE RISK area.  Based on the information, and based on the side of safety, I am classifying this as a PDS (Particularly Dangerous Situation).  A PDS TORNADO WATCH was issued a short time ago for a portion of IN, IL., OH., and MI.
As daytime heating continues, the atmosphere may become more conducive for strong tornado development.  I am basing my reasoning on Tornado and Wind activity, being that the hail risk is relatively low, which based on thermodynamics analyzed, would tend to lend credence to tornadic activity.  The outlined area based on this, will most likely be susceptible to strong tornadoes (EF2+), with the current targeted areas in pink.  As the day goes on however, this could change as far as location, but current parameters indicate these areas may be at the higher risk.

Residents in the risk area are urged to read the Public Severe Weather Outlook, and monitor NOAA Weather Radio and local NWS office Statements, and visit this site often today for updated information by clicking on the maps provided.
Stay safe, and have a blessed day!
T. F. "STORM" WALSH III
GMCS, USCG (ret)
METEOROLOGIST / HURRICANE SPECIALIST
MEMBER WEST CENTRAL FL AMS 
CERTIFIED SKYWARN OFFICIAL STORM SPOTTER (advanced)
CoCoRaHS OBSERVER
Resid